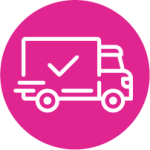 H.MART offers free delivery to its clients within 72hrs upon confirmation of order.In case of any urgent orders, exceptions are made and we try our best to accommodate your needs.Deliveries are done at your door step and are usually planned from Monday to Saturday with the exception of Public Holidays.Upon receiving the order, clients are requested to sign on our Delivery Note as part of our company's procedure.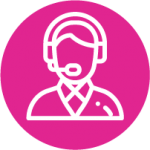 Here at H.MART, we offer necessary support to our clients before, during and after sales. In fact one of our biggest focus is mainly listening to the needs of customers,educating them with the different options and finally advising them the best solution for their needs. In case of any urgent queries, customers can reach out to us on our WhatsApp number: 57982367 from Monday to Saturday during working hours.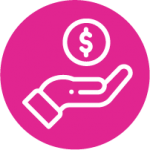 H.MART offers its corporate clients credit facilities upon approval of signed credit forms. We ensure that our credit Invoices are also signed upon delivery as part of the company's credit facility procedure. Our Credit clients are expected to clear all accounts within 30 days unless otherwise agreed with our accounting department. Failing to do so will lead to accounts being on Hold and any incoming orders will not be considered until outstanding dues are cleared.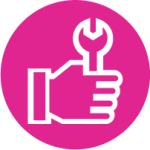 Not only do we supply Fire Safety Items but we also have our team of technicians at hand who can install purchased items at an additional cost. Our Installation team has been carefully selected based on their formal training and their acquired skills to ensure that all codes and standards necessary for your project are met. We install Fire Alarm Systems, Sprinkler Systems, Fitting and Fixing of Fire Extinguishers and Warning signs as well as Hose Reels.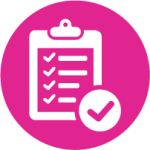 Fire Protection Systems require servicing and verification at an interval of every 6 months usually. H.MART's Fire Team is available in case you require such a service and costs will vary accordingly. Our team ensures that there has been no mishandling and that all equipment are working properly. In certain cases like for fire extinguishers, we also check whether they need refilling. We provide you with optimal fire protection by checking Fire Extinguishers, Hose Reels, Fire Alarm Systems and Sprinkler Systems.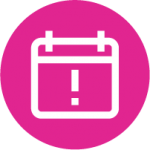 After Inspection, Maintenance plays an important role in enabling that the Fire Protection Systems are functioning properly. Should there be any issues after Inspection, Our fire team provides the required assistance to ensure that the system is in place and that repairs are done as soon as possible. With our knowledge and flexibility, we can also maintain equipment bought from another supplier; Fire Extinguishers, Fire Alarms Systems, Sprinkler Systems Hose Reels.